Gabriella Harari, Ph.D.
Postdoctoral Fellow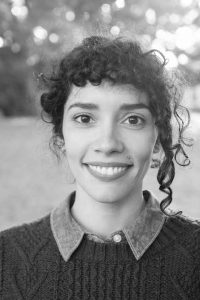 CONTACT INFO
E-mail: gabriella.harari@gmail.com
Mailing address:
The University of Texas at Austin
Department of Psychology
1 University Station A8000
Austin, TX, 78712-0187
RESEARCH INTERESTS:
Gabriella Harari's research interests focus on the individual differences and outcomes associated with everyday patterns of behavior. Her work takes an interdisciplinary approach to understanding the relationships between people's self-views and their objective behaviors, in both online and offline environments. For example, she has conducted large-scale longitudinal studies using mobile-sensing smartphone applications to examine the relationships between personality and daily health-related behaviors, such as activity and sociability. She is currently a Postdoctoral Fellow at the University of Texas at Austin.
See her personal web page for more information about her research and publications: https://gabriellaharari.wordpress.com/